Wine Fi Mi Nuh - Vybz Kartel (Don Corleon)
Low We - Da Professor (Don Corleon)
Neatest - Savage (Don Corleon)
Nah Stop Shine - Tifa (Fedda Weight)
Reject - Tifa (Ward 21 Music)
See It Yah - Spragga Benz (Ward 21 Music)
So Di Ting Set - Million Stylez (Ward 21 Music)
Dem A Pree - Mr Lexx (Ward 21 Music)
Cosa Nostra Rhythm - Ward 21 Crew (Ward 21 Music)
Don't Let Me Go - Mala (Soul Jazz)
Black Vomit - Dokkebi Q (3QREQ)
I Can't Spell His Name - Dokkebi Q (3QREQ)
Searching - LA Vampires Meets Zola Jesus (Not Not Fun)
Hjurt - Forest Swords (No Pain In Pop)
Primary Colours At The Back Of My MInd - Solar Bears (Planet Mu)
Trans Waterfall - Solar Bears (Planet Mu)
André Minvielle - Esperanza l'aranesa - Canalh RMX - Canahl (free at
bandcamp
)
La Revancha de Chancha - Chancha Via Circuito ft Fauna (ZZK)
La Colorada (Super Guachin Rmx) - Pibes Chorros (
soundcloud
)
Esperanca Berimbau - Canalh (free at
bandcamp
)
Funky Tamazula (Cumbia Cosmonauts Rmx) - Clorofilla (Nortec Collective) (
Scattermish
)
Progreso - Lido Pimienta (BUY from her myspace)
Almost Famous - NSM PSM Remix - Rosa Pastel (
soundcloud
)
Up In Smoke - Coco Solid (free at
Coco Solid blog
)
It's Madness (Nosaj Thing Rmx) - Daedelus (Alphapup)
Nothing To See - Four Tet (Soul Jazz)
Prophecy - Burial vs El-B (Ghost Records)
Evening Glow - SBTRKT & Sampha (Ramp)
My Friends Will Always Say - Falty DL (Planet Mu)
Felt Suit - Factory Floor (One Of One)
Bottle Kids - Tjutjuna (Fire Talk)
Sing Song - Jackdaw With Crowbar (Hybrid Cuts)
O Deo - Higamos Hogamos (All Time Low)
Buzz In (Nosaj Tjing Rmx) - Boris (A/V)
Traffik - Iszen (free at
Hipi Duki Muzik
)
Liquid Dub - Iszen (free at
Hipi Duki Muzik
)
Tomame - Iszen (free at
Hipi Duki Muzik
)
The Congregation of Disclaced Clerks - Mugwump (Kompakt)
Dubby Struts In Trenchtown (RIFS #2) - Tom Recchion (Birdlands)
Fake Off (Eero Johannes Rmx) - Jean Jaques Perrey & Cosmic Pocket (InVitro Records)
Six Froots Under (Kelpe Rmx) - Jean Jaques Perrey & Cosmic Pocket (InVitro Records)
Free Dem - Blue Daisy vs Tokimonsta (Team Acre)
Gamble - Tokimonsta (Listen Up/Art Union)
Bready Soul - Tokimonsta (Listen Up/Art Union)
Ingredients - Ikonika (Hyperdub)
Bear with me and a short scanty post this week as to be honest I'm all written out on the print tip... and it aint over yet.
Do head on over to Hipi Duki Muzik where they have unleashed their latest free and flipping fabulous EP by Buenos Airies artiste Iszen. This is some messed up tropical bass brouhaha and I can't recommend it enough for adventurous ears (and I trust thats the only kind at StinkInc). Get to it, links are above in playlist or for the terminally lazy ...
right here
!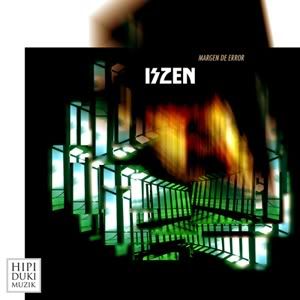 Track for the week is following a feminine theme I'm finding most refreshing, with Tifa last week and Hitomi from the wonderful Dokkebi Q the week before (and that's a post that has definitely stirred up some interest and follow-up, which is as great news, as is the 'Hardcore Cherry Bob Bon' album). So Tokimonsta has been around for a minute, lurking amongst the
Brainfeeders
and generally equipping herself admirably. Her debut album, 'Midnight Menu' is out now, and from the quick listens I've managed thus far it's got some legs. Her showdown with the excellent Blue Daisy on Team Acre is also well worthy of a snoot too.
You know the scenario, track up lo-fi for one week - but the real deal and the heavenly (ok, slightly less celestial) rewards come to those who support the artist, labels and distributors and enrich their collections with files or discs or somesuch tackle..... links below, do us all proud.
Tokimonsta blog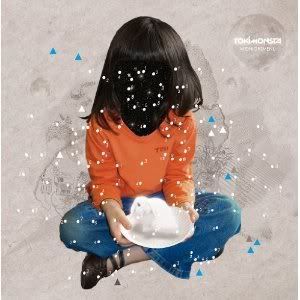 GAMBLE - TOKIMONSTA