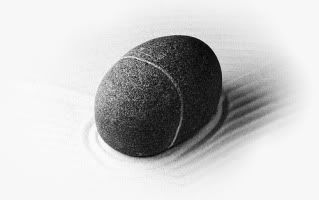 Prettiest Thing - Agent Sasco (Fedda Weight)
Move On - Busy Signal (Bambino Musik)
Come From - Beenie Man (Bambino Musik)
Caribbean Girl - Bambino & Jus Bus (Bambino Musik)
Gi A Likkle Bun - Tifa (Ballaz)
Model Pon U One Time Man - Delly Ranx (Ballaz)
Get Wet - Mr Lexx (Ballaz)
Gal Segment Riddim - Ballaz Crew (Ballaz)
Jamaica Love - Busy Signal (Turf Muzik)
Protect Your Culture - Spragga Benz (Boom Tunes)
Duppy Nuh Frighten Vampire - Spragga Benz (Boom Tunes)
Dancehallette - Frikstailers (ZZK)
Prende y Fuma Mix - Findy vs Control Machete
Luomo Dub - Sonido Del Principe (
bandcamp
)
Cumbianchamuyo - Frikstailers (ZZK)
Winnona (Chale Tamale Edit) - Fito Olivares
El Mensajedo (Chale Tamale Edit) - Fito Olivares (
soundcloud
)
Cumbia Triste - Sonido Del Principe (
bandcamp
)
Around My Way - Mystro (Self Destruct Music)
Digmund Freud - Mystro (Self Destruct Music)
Dutty Rut ft Ricky Ranking - Roots Manuva Meets Wrongtom (Big Dada)
Anything You Want - Mary J Blige ft Busta Rhymes & Gyptian
Battle Cry - Joel Ortiz
Hog Knuckles (Alex B Rmx) - Mux Mool (Ghostly)
Obsidian - Mexicans With Guns (Friends Of Friends)
Caminos - Lido Pimienta (Ku Da Te)
Aguanile (Toy Selectah 2013 Cosmic Rmx) - Willie Colon & Hector Lavoe (Fania)
Subtraktive (Deep Space Presents Echochord Rmx) - cv313 (Echospace)
My Heart For You - Scott Detail
Sleep In Tokyo - SBTRKT (Tempa)
Phat Si - Cooly G (Hyperdub)
Snow & Taxis - Gold Panda (Ghostly)
Two Women - Dam Mantle (Growing)
Find Your Way - Superisk (Punch Drunk)
Jamaica Running - The Pool (Milestones)
Cassette Tape (Zoon Van Snook Rmx) - Day Of The Woman (
Exponential
)
Bicho De Luz (Tucu Tucu Version) - Frikstailers (ZZK)
Islamabad - Sonido Del Principe (bandcamp)
Jennifer Hills (Mexican With Guns Rmx) - Day Of The Woman (
Exponential
)
When I'm In Awe - The Gaslamp Killer ft Gonja Sufi (Brainfeeder)
Subtraktive (King Midas Sound Rmx) - cv313 (Echospace)
Same Dream China - Gold Panda (Ghostly)
What You Want To Be - Little John & Billie Boyo (Dug Out)
Combination - Professor & Roots Radics (Dug Out)
This week, it's a shock, posts in the multiple with scant regard for health and safety. So lets keep the reading light for this'un. Below is a link to the album by the curiously titled Day Of the Woman, it's a right proper messed up record from the scanty scan I managed to give it today…and that's a good thing. Super sleuths will recognize a direct correlation between my interest and the Mexicans With Guns remix which is fire, but there's plenty more. There's a fellow from Yppah and a couple of other folk I should probably knowof, or research…but it's late and I do have a home to go to.
Check the track then head to the bandcamp where you can download the whole album fer free… just like that. Exponential also have a Mexicans With Guns remix album too, I only found that while writing this.. so sod you lot, I'm off to download it for myself so I can lose it with just about the only wobble merchant who is worthy of a grin rather than a grimace in my humble onion.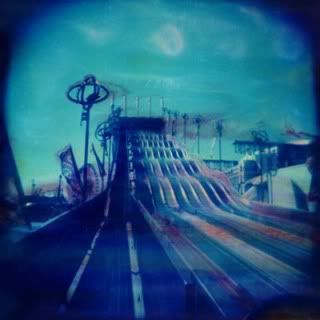 As ever Aromatherapy on Thursday, first timers, regulars and the merely curious are more than welcome.... hurrah.