Mash You Down - Cornell Campbell (Soul Jazz)
Lean Boot - Richie Davis (Unity)
Sensi Addict - Horace Fergusin (Soul Jazz)
Sensi Addict - Mikey Murka (Jahtari)
Arcade Addict - Disrupt (Jahtari)
Herb Tree - Collie Buddz
Bad Man Going Cry (Fadah P Rmx) - Lady Saw (Big Yard)
Bust your Windows (Tony Kelly Rmx) - Jazmine Sullivan ft Cecile
Slept With Your Sister - Sadiki
Swagga Juice - Bling Dawg
Madd (Instr) - Leftside
Ganja - The Bug ft Flowdan & Killa P (Ninja Tune)
Better Will Come - Marlow, Bongo Chili & Dan Man
3K Lane - Jakes vs Joker (Hench)
The Phantom - F (7Even)
Dripping Like Water - Zomby (Ramp)
Popcorn Andino - Chicha Libre (Bazrbes)
Cumbia La Cachaca - Mario Cavagnaro y su Sonora Sensacion (Sonido Martines Presents)
El Milagro Verde - Los Mirlos (Barbes)
Thien Duyen Tien Dihn - Hung Cuong & Mai Le Huyen (? Vietnam)
Keeping You Company - Herb Ohta
Where Would You Be - Yaw (Chisoul)
A Fine Line - Luke Vibert (Speed Of Sound)
Brother - Smashproof ft Gin Wigmore (Move The Crowd)
Good Night (Plain Pat Rmx) - Kanye West
Trans Atlantic Slave Deal - Saigon
Brooklyn - MC Lyte
Live Your Life - Busy Signal
World War 3 (The Takeover) - JJ Wizzle
Bloggers - Bling Dawg
Alliance No Run - Prince Pin
Talk Of The Town - Tifa & Natalie Storm (Ward 21)
Respect - Ward 21 (Ward 21)
Look So Hot - Beenie Man (Ward 21)
Hop Off - Vybz Kartel (Ward 21)
Fresh (Remix) - Leftside/Mr Evil ft Kardinal Offishall
Ruff & Bad - Buju Banton (Gargamel)
No Man To Me - Cutty Ranks (Gargamel)
Jet Blue Riddim -Gargamel Crew (Gargamel)
Mirando (Animal Collective Rmx) - Ratatat (XL)
Palmares - Filastine (Soot)
Beyond The Summer - Cro-Magnon (Lastrum)
Fist Of Facts - First Strike (Claremont 56)
Sweet (Quiet Village Rmx) - Pacifika (Six Degrees)
Sweet (Unitone HiFi Dub) - Pacifika
Ja Helo - Filastine (Soot)
Well there was nae doubt, no chin stroking and a complete absence of soul searching as to what tune would end up in this post tonight. I've always got a bit of a soft spot for Bling Dawg (despite, or maybe partly because of, his riddiculous nomenclature), tonight there was a healthy showing of worthwhile bashmenteering biz (though I had to trawl through endless ravey-wavey rubbish to find the gooduns) but mostly of allness the tune is called 'Bloggers'! Well.... you've got to, haven't you!
Hanyways the title alone wouldn't have got it in, it's a little scorcher by itself. All in all, it just makes me think that if it's done right the Alliance album, which is due this year could be danger. They have the production and vocal talent  to rip through the opposition, and who knows it might even stop Vybz's perpetual moaning for a minute, he really is making himself into the JA 50 Cent with his constant beefing and bleating at his former crew. So long as the record isn't all warring nonsense, and Bounty Killer doesn't get too caught up in his
fishy pursuits
it should be one hell of a release!
(
Alliance4life
) Top notch unofficial Alliance site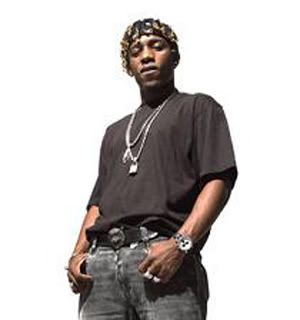 BLOGGERS - BLING DAWG