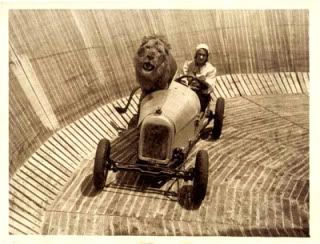 Choice Of Colour - Heptones (Studio One)
Choice Of Music - Jackie Mittoo (Studio One)
Choice Of Version - Sound Dimension (Studio One)
Be A Man - Heptones (Studio One)
Be A Version - Dub Specialist (Studio One)
I Don't Want To See You Cry - Lynn Taitt & The Jets (Merritone)
Napoleon Solo - Lynn Taitt & The Jets (Merritone)
Unity - Lynn Taitt & The Jets (Merritone)
Wake Up Call - Adrian Sherwood & Lee Scratch Perry (Beatink)
Brazilian Jungle - Adrian Sherwood & Lee Scratch Perry (Beatink)
Thank Yu Jah - Vybz Kartel (NotNice)
Don't Sign - Queen Ifrica (VP)
Blue Movie Boo - Alborosie (VP)
Cant Stop Me - Busy Signal (Lifetime)
Whoiii Whoiii - Busy Signal & Machel Montano (Jukeboxx)
Hott-Ed Riddim - Rushan (LMI)
Professional Ganja Smoker - General Levy (Just Play)
Most High - General Levy (Just Play)
Watch Dem - Sonido Del Principe ft Horace Andy
Cumbia Gualicho - Black Mandingo (Hipi Duki Muzik)
Cumbietron - Nehuen
Chiquillos - DJ Raff (Big Sur)
Treez - Raekwon
Strawberries & Cream - Wu-Tang ft Inspectah Deck, RZA, Ghostface
Treacherous Disciple - Scalper (Like Water)
Show Stopper - Gaslamp Killer (Finders Keepers)
Naked Mario Kart Pt 2 - RSD (Black Box)
Ice Cream - Hyetal & Shortstuff (Punch Drunk)
Sunset Yellow - Pangaea (Hessle Audio)
Angry World - Skream (Keysound)
Repercussions Of A Razorblade - Skream (Swamp 81)
Hot Thursday - Bei Bei & Shawn Lee (Ubiquity)
Dnt Fk Sgr - Daedelus (Porter)
Pouls (Daedelus Rmx) - Debruit (Musiqe Large)
Joplin - Loops Haunt (Black Acre)
7am - Shlohmo (FoF)
White Wish - Secret Circuit
Sing - Four Tet (Domino)
City & Industry (World Ballon Dub Mix) - B.d.i. (Rush Hour)
Shallows - DJ/rupture & Matt Shadetek (The Agriculture)
Shield Dub - Matt Shadetek (The Agriculture)
Antigravity (Fulgeance Rmx) - Shlohmo (FoF)
Burn Brighter Flame (Morgan Gheist Rmx) - Patrick Cowley & Jorge Socarras (Macro)
Plastic People - Four Tet (Domino)
Walking In The Clouds - Basement Jaxx (XL)
After paying tribute to the loss of the great Yabby You last week, sadly we had to do similar again for the phenomenal rocksteady and beyond guitarist,
Lynn Tait
who passed away on the 20th. Enough already, can we have a break from these massive losses please.
Aucklandites should be suiting, booting and mustering themselves this Thursday to make towards the Whammy Bar in St Kevs Arcade on the dirty old damsel K Road where West Coast weirdbeard, Ninja Tune artist and all round snappy dresser
Daedelus
will be making an appearance. Man has done enough tunes that have been played on Stinky Grooves (or the whiffy wheels in a live and direct situation) and I think this will be one to most indisputably and definitely be at, like four shore.
Interesting support line up, DJ Anal Erection...?! Erm, OK.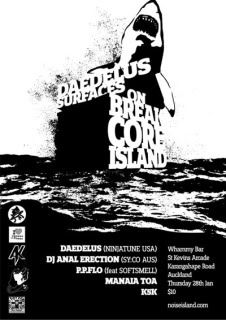 We seem to finally have average internet huploadery so fingers crossed there'll be a track at the bottom of this and it will be from Dub Setters the new Adrian Sherwood and Lee 'Scratch' Perry album which is currently Japanese only. It's due for UK release in March and no doubt will be touching down here right around then. What more needs to be said? I'm enjoying a chunk of the On-U resurgence as they gear up for a 30 year anniversary, LSP and AMS should need no introduction. There has been busyness and a fair amount of enforced listening for writing and work and whatnot, so I haven't given this record the time it deserves .... yet. Have a chomp on this 192 and then get on the shop, chop chop.
Buy
the CD from Japan (not as prohibitive as might be thought) not sure on the file tip
WAKE UP CALL - ADRIAN SHERWOOD & LEE SCRATCH PERRY,