Jah Children - Junior Kelly (Nowtime Sound)
Lots Of Herb - Junior Kelly (Nowtime Sound)
Herbsman Ride Again - Chezidek (Nowtime Sound)
None Of Jah Jah Children - Devano (Nowtime Sound)
Siddung Pon It - Tanya Stephens
Food Fi The Pot 2010 - Busy Signal (Jukeboxx/Penthouse)
I'm So High - Busy Signal (Payday)
The Lord Is Shepherd - Chase Cross (Payday)
Gyaad Dem Riddim - Kevin & David Daseca (Payday)
Jafrican Ting - Busy Signal (CMG)
Can't Count - Buju Banton (Pure Music)
Under Feet - Teflon (Pure Music)
Care Your Pickney -Captain Barkey (Pure Music)
Jacket - Agent Sasco (TJ)
Can't Knock Your Gal - Louie Culture (TJ)
G.A.L. - Buju Banton (TJ)
Don't Need Your Friendship - Bugle (TJ)
Don't Sign - Queen Ifrica (VP)
Chase The Cumbia Devil - Tupolevsoundcrash
Cumbia Rockers 8 - El Sonidero Quilombo
Tigeraso (Sondero Rmx) - Maluca (Mad Decent)
Ya Me Voy (Chancha Via Circuito Rmx) - Dona Marie
El Hijo de la Diabla (El Pollo Loco Rmx) - La Pollera Colorada
Poppin Corn Guaracha - Spike Devil Disco
Perikitus! - Pernett
Llorando Remix - Pernett
Comanche (Juke Boyz Rmx) - The Revels
Welt Am Draht - Pantha Du Prince (Rough Trade)
Un Dimanche Sans Fin - I Cube (Versatile)
Natty - DVA (Hyperdub)
Chasing The Midnight Moth - Illum Sphere (Fat City)
Quantum Leap - Slugabed (Planet Mu)
Stardustin' - Gonjasufi (Planet Mu)
Anything Worse - The Gaslamp KIller (Brainfeeder)
New York Is Killing Me - Gil Scott-Heron (XL)
Me And The Devil- Gil Scott-Heron (XL)
Wu Tang Vs The Beatles Intro - Wu Tang Vs The Beatles (Tea Sea)
C.R.E.A.M. - Wu Tang Vs The Beatles (Tea Sea)
C.R.E.A.M. Instro - Wu Tang Vs The Beatles (Tea Sea)
Slang Editorial Instro - Wu Tang Vs The Beatles (Tea Sea)
Treacherous Disciples - Scalper (Like Water)
Noble Savage - Knowa Knowone
And Now - jj (Secretly Canadian)
Snake (Mexicans With Guns Rmx) - Oy (Creaked)
Paradise Circus (Breakage Rmx) - Massive Attack (Virgin)
Naked Mario Cart - RSD (Black Box)
Love For The Heads - Aiton (Abucs)
Shallows - DJ/rupture & Matt Shadetek (The Agriculture)
Forgive - Mala (Deep Medi)
Strengths In Numbers - Matt Shadetek (The Agriculture)
Soooo much goodness to kick off the Ginger Minx's sponsorship of Stinky Grooves tonight... it was a right bleeding treat. Avoiding the usual ramblage as my eyes are propped up with matchsticks and these morning aren't getting any easier this week, few words and a couple of tunes.
Busy Signal....him run things!
Loving 'Jafrican Ting', can't think of another artist able to pull this off.
'Food Fi The Pot' is timeless treasure
and 'Im High' speaks for itself... nuff said..
Three solid punches from Mr Gordon... what more needs to be said. Nae links as Busy's myspace is all over the blog and lord only knows where you'd find wax of these gemlets..Get to it.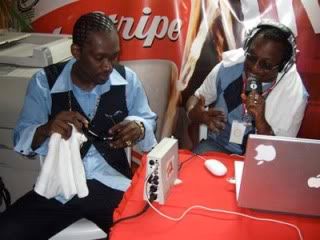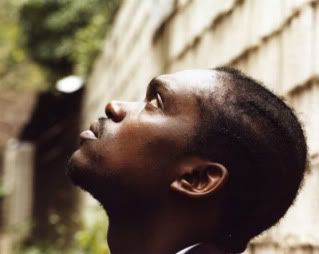 JAFRICAN TING - BUSY SIGNAL
FOOD FI THE POT - BUSY SIGNAL
I'M HIGH - BUSY SIGNAL